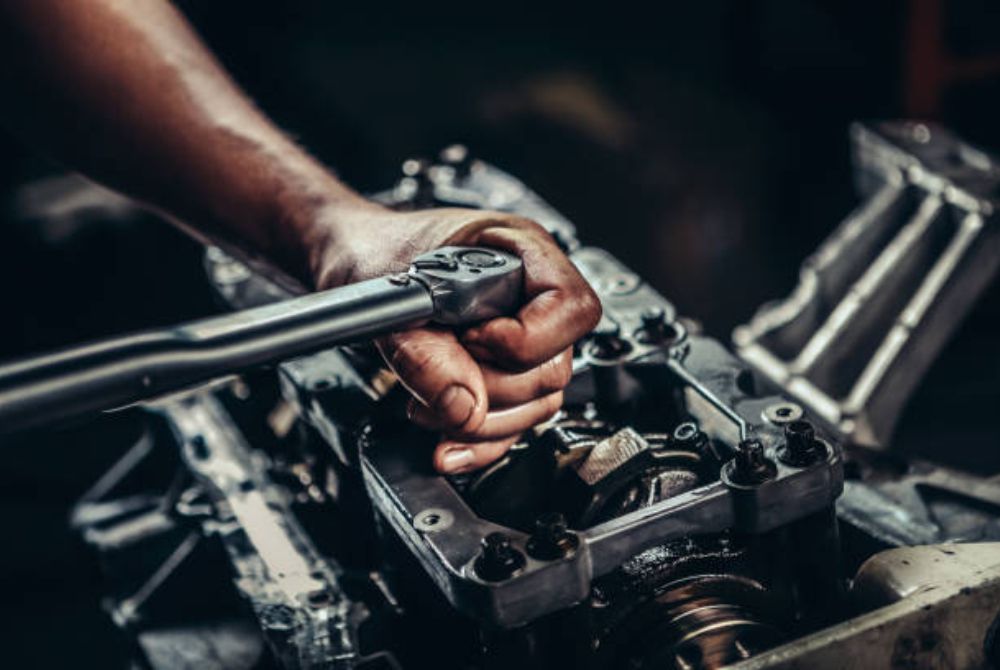 Chilling compressors play an important role in different industries. It provides efficient cooling solutions for refrigeration and air conditioning applications.
Maintenance and replacement of spare parts are essential to ensure product performance. Also, it helps to improve the longevity of chilling compressors. We talk about a detailed overview of the spare parts that are commonly associated with chilling compressors.
The motor is an important component that powers the compressor. It facilitates the compression of refrigerant gases and generates the necessary cooling effect.
Key features: Motor type, horsepower, voltage, amperage, and efficiency.
2) Pistons and Piston Rings
Pistons and piston rings are used in the compression as an assistant. It is also responsible for the movement of refrigerant within the compressor cylinder.
Key features: Material composition, dimensions, and design for proper sealing and compression.
3) Cylinder Liners and Sleeves
Cylinder liners and sleeves provide a smooth surface for the piston movement within the compressor cylinder. It also reduces the friction and wear.
Key features: Material, dimensions, and compatibility with the compressor model.
4) Valves (Suction and Discharge)
Valves are the controllers of the flow of refrigerant into the different applications. It is used in the process of in and out of the compressor cylinder during the compression cycle.
Key features: Material, type (reed or plate), size, and design for efficient valve operation.
5) Connecting Rods and Bearings
Connecting rods link the pistons to the crankshaft, enabling reciprocating motion. While bearings provide support to the pistons or others. Also used to reduce friction.
Key features: Material, dimensions, and alignment for smooth operation and longevity.
6) Crankshaft and Crankcase
The crankshaft converts reciprocating motion into rotational motion, driving the compressor.
Key features: Material, design, and balance for efficient rotation and durability.
7) Oil Pumps and Lubrication System
In order to enhance efficiency and reduce wear, oil pumps ensure proper lubrication of compressor moving parts.
Key features: Pump type, oil capacity, and compatibility with the compressor model.
8) Gaskets, Seals, and O-rings
Gaskets, seals, and O-rings are used for the prevention of refrigerant leakage. It also maintains the integrity of the compressor's internal components.
Key features: Material, dimensions, and sealing properties.
9) Cooling Fans and Heat Exchangers
A compressor's cooling fans and heat exchangers dissipate excessive heat generated during operation, allowing the compressor to operate at its best.
Key features: Fan type, size, and heat exchange capacity.
Why Choose Quintess International for Compressor and Spare Parts?
Understanding the key features and specifications of each spare part is crucial for selecting the right components to optimize the performance and efficiency of the chilling compressor.
Our commitment to quality. Each of our compressor spare parts undergoes rigorous testing to meet industry standards. We also offer a wide selection of various compressor models and applications to cater to industry needs.
However, Quintess International offers compressor and spare parts to competitive pricing without compromising on quality. The Quintess International network serves customers worldwide, ensuring prompt delivery of compressors and spare parts.