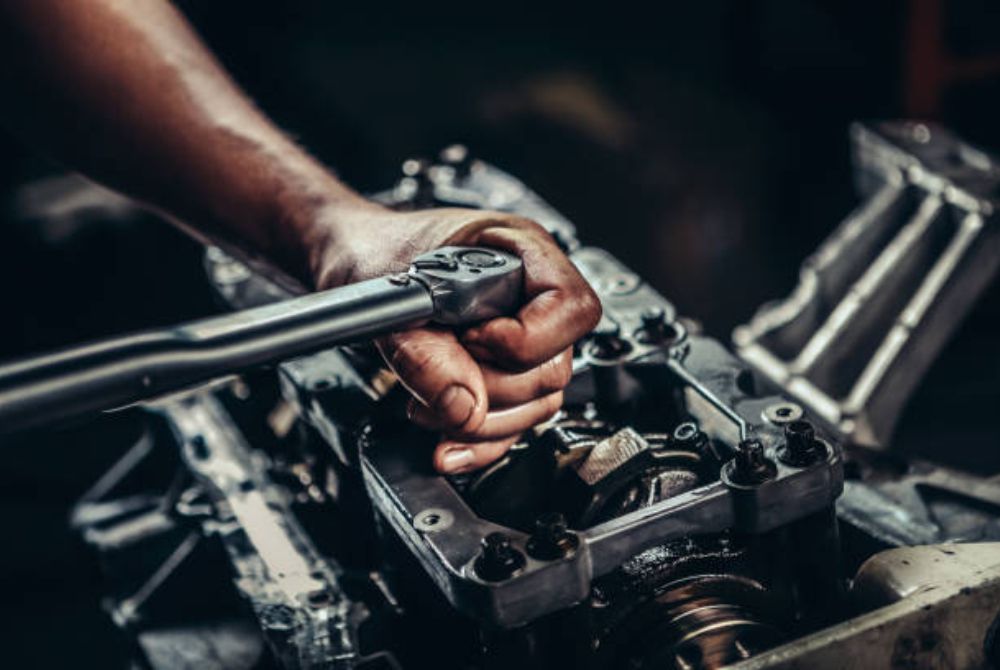 Investment casting is also known as lost-wax casting. It is a metalworking technique that is used to craft detailed engineering components. The process is referred to as the creation of a wax or similar material pattern that replicates the desired part. This pattern is then coated with a ceramic shell. It forms a mould. Wax inside a mould melt upon heating, leaving an empty cavity. Molten metal is then poured into the cavity. It fills the space and takes on the shape of the original pattern.
Once the metal is cooled and solidified, the ceramic shell is broken away. And finally, the final metal component was unveiled. Investment casting is favoured for its ability to produce complex shapes, thin walls, and superb surface finishes, making it pivotal in various industries like aerospace, automotive, medical, and more.
This method offers several advantages. It includes the ability to create intricate geometries that may be challenging with other manufacturing techniques. It also ensures high precision in dimensions and surface quality.
the overall production time and cost. The precision and intricacy involved in investment casting make the process highly desirable in industries where precision is a priority.
Quintess International manufactures different types of valves. Here is the list of types of valves.
It specializes in Ideal for controlling the flow on and off. A tight seal is achieved when the valve is fully retracted and minimal pressure drops are experienced.
It is effective for throttling or regulating flow. It makes it suitable for applications that require precise control and higher pressure drops.
It is suitable for quick and easy operations like On/Off control. Helpful for the tight sealing and minimal pressure drops.
Ideal for applications requiring efficient throttling and quick shutoff. They offer a compact design and are cost-effective.
Designed to allow flow in one direction only, preventing backflow. Commonly used to maintain fluid flow in pipelines and prevent damage to equipment.
Suitable for applications requiring minimal resistance to flow and tight shutoff. Often used in corrosive environments.
Excellent for handling corrosive or abrasive fluids. The diaphragm provides a tight seal, making them suitable for controlling and isolating flow.
Precision control of flow rate is their key feature. Often used in instrumentation and gauge isolation applications.
9) Pressure Relief Valves
Designed to protect equipment and systems from overpressure. They open to release excess pressure and then close once pressure returns to a safe level.
Equipped with advanced controls to modulate the flow and maintain specific process parameters like pressure, temperature, and flow rate.
Each type of valve is specialized to cater to specific operational needs and applications within various industries, ensuring efficient control and management of fluid flow.
These are the different types of valves that are used in various industries. Quintess International is generating products that cater for the needs of the different industries.
There are various reasons for using valves in this industry. The ball valves are used for isolation and control in pipelines. Whereas Gate valves are commonly used for large-diameter applications and high-pressure systems. Check valves are used to prevent backflow current and to protect equipment.
2) Water and Wastewater Treatment
Butterfly valves are used for regulating flow and isolation in water treatment plants. Whereas, Diaphragm valves are suitable for controlling corrosive fluids in water and wastewater systems.
3) Chemical Processing Industry
Globe valves are used for precise control of flow and pressure in chemical processing plants. Ball Valves are commonly used for control flow in chemical applications.
Gate valves and control valves are used in the power generation industry. Gate valves are utilized in power plants for isolation and control of steam and water. Control valves are essential for the precise control of steam and other fluids in power generation systems.
Solenoid valves are used in the aerospace and defence industries. Because it requires extra control and automation.
6) Petrochemical Industry
The petrochemical industry requires ball and gate valves. It is commonly used in petrochemical plants for isolation and control.
7) Mining and Minerals Processing
Pinch valves are suitable for handling corrosive materials in mining operations.
8) Pharmaceutical and Biotechnology
Diaphragm valves are used for precise control of fluids in pharmaceutical manufacturing.
9) Food and Beverage Processing
Butterfly valves are commonly used for controlling the flow of liquids and gases in food processing.
10) Marine and Offshore Industry
Gate valves and globe valves are used in marine systems and offshore platforms to maintain the integrity of the marine industry.
11) HVAC (Heating, Ventilation, and Air Conditioning)
Ball valves are commonly used for control in HVAC systems.